There is a major road construction project on Thappraya Rd at the turn to Jomtien. Coming from Pattaya you cannot turn to go to Dongtan beach. All traffic is forced to continue to Jomtien Second road and then make a U-turn or continue to one of the cross streets to Jomtien Beach road and back track. The U-turn option is not good as it's one lane returning and quite a traffic jam. It's better to go way down Jomtien Second and then cross over back to Jomtien beach road. Even going as far as BunKanchana to cross over.
Songtheows seem to take different route options depending on traffic conditions. If you going to Dogtarn it's better just to get off at the Jomtien Complex and walk. You have to cross Thappaya and traverse the ditch and walk around the heavy equipment.
I went by this construction project on four days (1-4 March) and there was no one working. Heavy machines parked in the excavated ditch. Lets hope they return to working soon.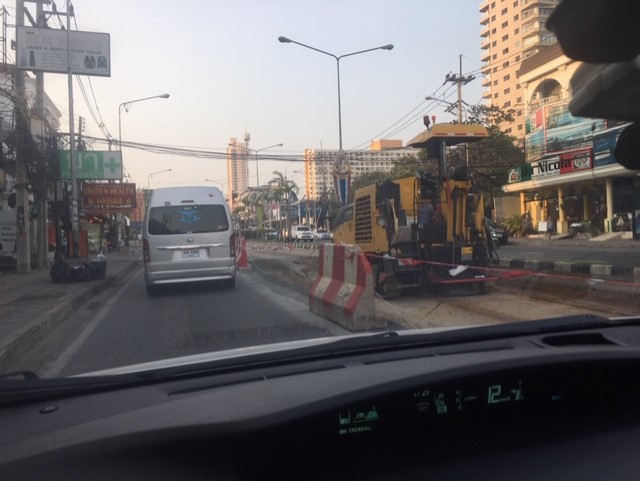 Also 13/4 is closed for some sort of road work. Did they not just finish this road?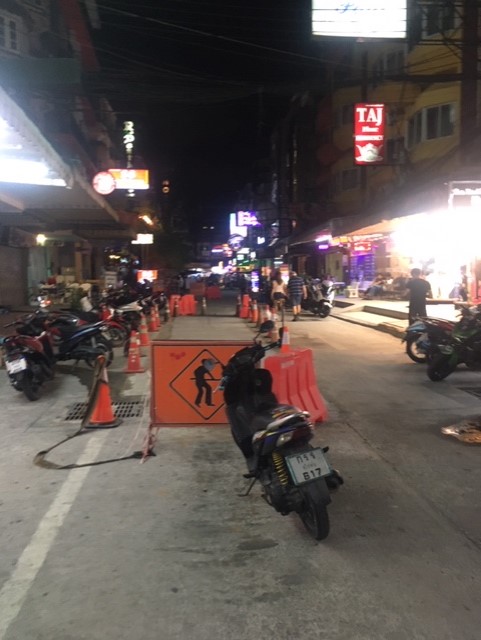 It might be easier to list the roads that are passable and not under construction in Pattaya.