We just returned from a short trip to Phuket. We generally go once a year. Here is an update from my last report over a year ago.
I know that many board members have negative opinions on Phuket for various reasons but I've never exactly concurred with that opinion and regularly take trips to Phuket and other Andaman locations and have been doing do for many years. Phuket has great boat trips with touring, snorkeling or diving. The water is great for swimming and water sports. I can't say the same for Pattaya.
From the newly refurbished Phuket International Airport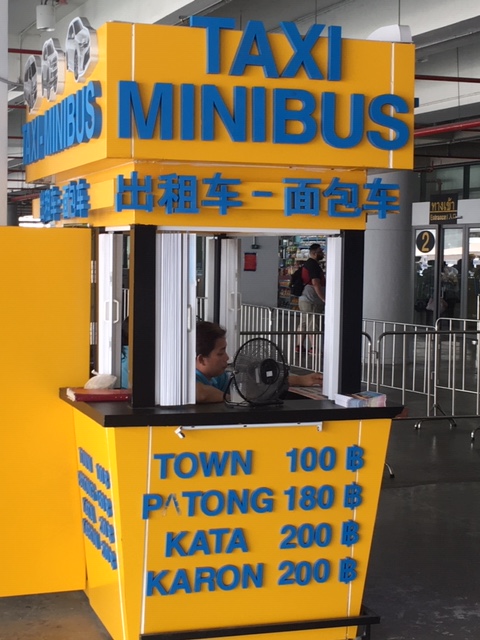 The BF and I flew to Phuket because it's so cheap and easy rather then at 12 hour drive from Bangkok. We rented a car at the airport. That makes traveling around easy without problems but I did notice a lot of new public transportation options. The Smart bus system is up and running. There's lots of free transportation options as well. Grab is also an option.
we discovered a new (?) beach near Patong that's quite nice. It's the blue dot on this map.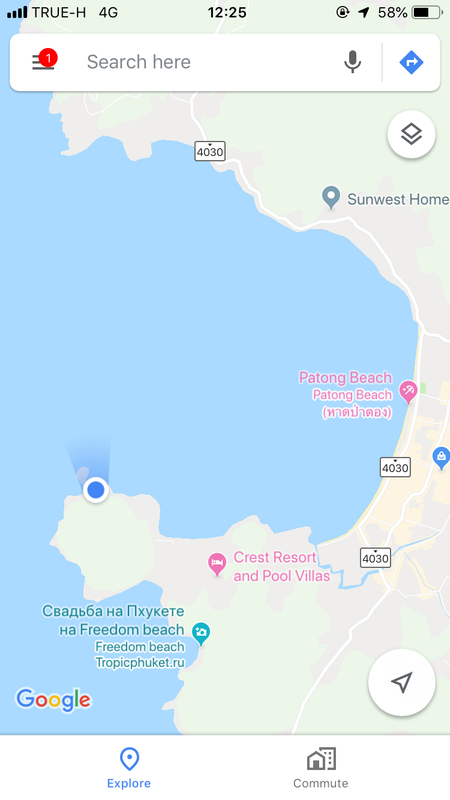 Paradise beach is quite nice and you have the option of a free shuttle. It's a private beach so none of the umbrella and beach chair nonsense is applicable. 200B entry fee. We were there on a Thursday and it was not crowded at all, not sure why it's not popular. Patpong beach did have one small section with chairs and you can rent an umbrella.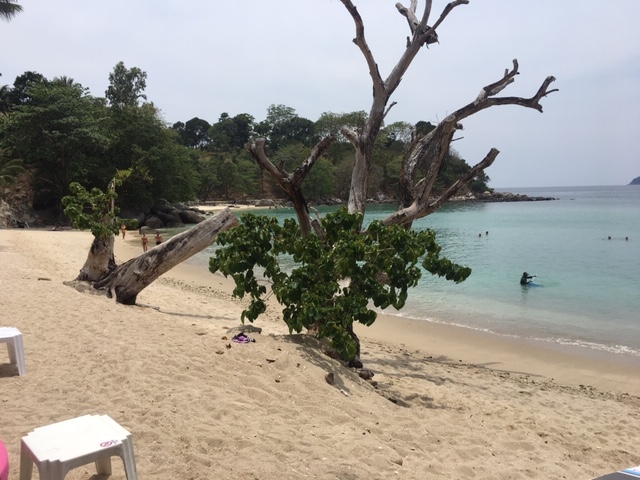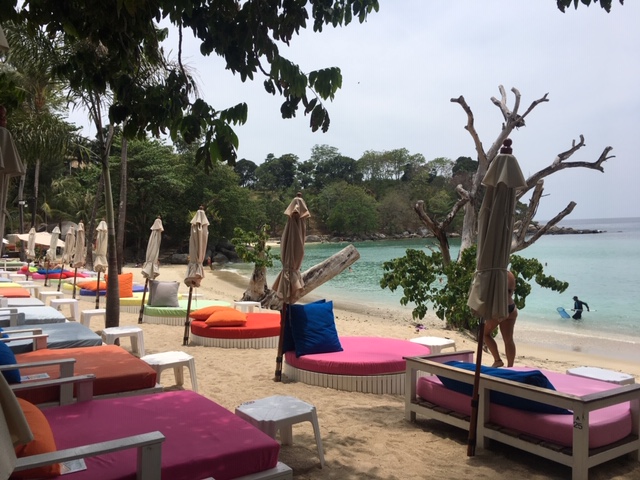 Here's the free shuttle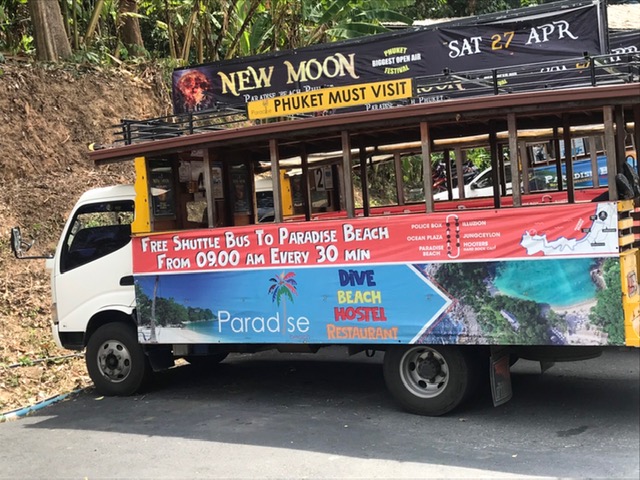 The Gay Scene
The Paradise Gay street is doing well. We were on the scene every night and it was jumping with customers. About 80% young Asians and most of the Farangs were on the younger side, under 40. The most popular bar is the new My Way/Zag. There's a large out door area with two stages and many comfortable chairs. The show , lady boy cabaret alternating with various boy shows. The available boys are on the masculine side. There were about 20 weekdays and 30 or so for the weekends. The show starts outside at 10:30 and then moves inside around midnight. Inside is more of a table disco setup similar to the Fake Club. It was packed every night. The other venues were not doing as well but there were customers and enough boys for every taste. No sex shows but sexy type shows.
From the main road, Right hand side from7-11:
Miss Port Pub- Small open lounge bar, few tables and a flashing sign, "Massage"
Tamgmo Dance Show Bar- Enclosed bar, stage go-go format. Noticed around 10 boys on stage, mixed types.
I Bar -Looks like an open lounge bar with mostly twink hosts
Connect Bar- open Lounge and guest house-seems to have hosts
Sundowners Bar- open lounge bar with hosts
Time or Time-Out Bar, enclosed small bar not go go as far as I can tell, very new
Ja oh restaurant
Boat Bar- Last on that side of the street, show bar with go go format enclosed.
Left side of the street
James Dean Bar- Open lounge bars with cute boys
My Way and Zag as one large show bar with go go boys and shows, very masculine boys. There's several sections of this bar, inside and on street.
The Corner Bakery- at the end of the street, quite large.
Next street over and connection streets:
Doc Tong (no E) on the corner with main street right side, looks new. Small host bar I guess with cute boys
Then there's several no name or hard to see a sign other than 'Massage" joints with boys calling out either massage or drink, your choice I guess.
Drink prices vary from 150B to 300B depending on what you order rather than where. An ice bucket of 4 bottles of beer came in at 600B.