---
Trongpai

wrote:

↑

Fri Mar 27, 2020 11:45 am

There's lots of procedures and systems in governments, not just in Thailand, that have no real purpose. Some procedures once had a reason that is no longer applicable and other never really had a clear reason.

These systems become entrenched with personnel vested in the continuation of their jobs.

I am also convinced that these immigration workers are vested in keeping this encumbered, non automated and in crisis to justify and protect their positions.
The above summarizes it nicely.
Also, rising living standards are generally due to productivity increases and sufficient competition in a market for the consumer to share in the benefits of the productivity increases.
The sustainment of pointless useless immigration jobs means money is flowing to sectors of the economy which produce no useful output. Zero productivity and hence it depresses living standards.
What they should do is reform the system. Then, if they go for annual reporting, they should fire 75% of the staff and explain that they should go and do something of use to society.
---
Posts: 18333
Joined: Sat Jul 31, 2010 11:21 am
Location: Thailand
Has thanked: 2 times
Been thanked: 983 times
Thank you, but I was asking about the online app - for use with computers, not mobile phones.
---
---
Posts: 1392
Joined: Wed Aug 04, 2010 10:21 am
Location: Bangkok, Ram Intra
Has thanked: 6 times
Been thanked: 278 times
---
Posts: 782
Joined: Sun Aug 01, 2010 8:08 am
Location: Pattaya, Thailand (Jomtien)
Has thanked: 128 times
Been thanked: 87 times
RichLB

wrote:

↑

Fri Mar 27, 2020 7:07 pm

richsilver

wrote:

↑

Fri Mar 27, 2020 6:31 pm

The online app does not work for many people, including me.

I read somewhere that the online app only works with Windows Explorer. No clue if that's correct, but you might give it a try.
It is the online internet reporting that there have been reports it only works with Windows Explorer - but that was back in 2015 when the online reporting became available - so may not be applicable now.
The "app" mentioned is the one obtained from the App Store (iPhones) or Google Play Store (Android phones) -- the Pattaya City Expat Club's Immigration info link from their Newsletter provided information on the availability and requested folks to respond to them on their experience - this has been some time ago - the person handling it advises that he has rec'd no reports one way or the other. As Richsilver mentions, it did not work for him -- it is likely that the "app" connects to the same database as the online connection -
https://extranet.immigration.go.th/fn90 ... acceptTerm
which is included on the PCEC's webpage mentioned previously.
A problem in using the online link(s) is that when the Immigration 90 day online reporting database was created, they did not back load the last "entry date" for those already in Thailand at the time. Consequently, they cannot use the system, unless they have subsequently left & returned getting an entry date entered into the database, as it is required to do the online report - since there is no date in the system, no report accepted - just a message to go to Immigration Office.
---
Posts: 782
Joined: Sun Aug 01, 2010 8:08 am
Location: Pattaya, Thailand (Jomtien)
Has thanked: 128 times
Been thanked: 87 times
If downloading the app to an iPhone, go to App Store and search for IMM eService app. Today, I rec'd an email with a link to a you tube video that explains how to register on the App and use it (Howard, the presenter is a friend who is very proficient in using Android phones and other gadgets and helped me set up my first tv android box and later answered some technical questions for me).
Here is his You Tube presentation:
- he notes he has used the App to successfully do his 90 day reporting - he also mentions the window for doing the report is 15 days to 7 days before the due date - outside of that window, it will not accept the report.
I have previously downloaded the app to my iPhone, but have not tried to use it. My next report is due April 28, so maybe I will give it a try rather than have the bf wait in line.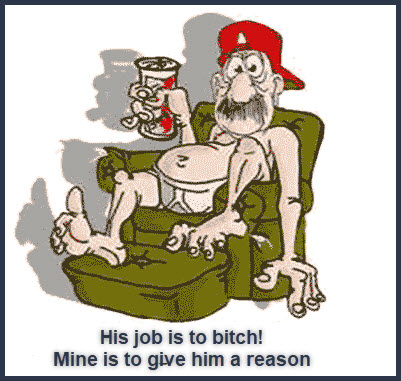 ---
---
I think the 90 day reporting charade will be trashed at some point, and don't intend on playing any silly games with their on-line reporting puzzle in the mean time.

I'm not purchasing any apps, reading any on-line instructions, or responding to any mandates that I use on-line reporting.

The only exception would be if I started seeing feedback from the expat community that the on-line reporting software has been fixed and actually works as intended.

Many Thai laws, including those pertaining to Immigration, are completely outdated by as much as 70 years, as reported publicly in the Bangkok Post back in 2017. It was also acknowledged at that time (publicly) that a major overhaul was required to bring these outdated laws and polices up to current practice, as well as remove any/all obsolete laws/policies. Apparently, this situation has not been reacted to, at least as it pertains to the immigration laws/polices which effect us directly.

This 90 day reporting process falls in the exact same category as that TM28 Reporting nonsense and needs to be obsoleted.

A good indication of how important this actually is to immigration is how they react when you do report. The one and only question an IO has to ask a farang is: "Have you changed your address in the last 90 days"...and, at least in Chonburi, they're not even bothering to ask this one simple question. As far as the problems farang are encountered with the on-line report is concerned...they could care less. Why? Because they know the report is a waste of time.

I'll continue making a 10 minute visit to immigration every 3 months to play this game...but they can stick that on-line reporting system that looks like it was designed by a retarded 8 year old up their asses.
---
Posts: 18333
Joined: Sat Jul 31, 2010 11:21 am
Location: Thailand
Has thanked: 2 times
Been thanked: 983 times
You don't have to. The 90-day address report app is free. I just hope it works.
---