Since it got rid of the old British colonial era sodomy law in 1991, Hong Kong has emerged as a gay destination. It may not seem as open and free as Bangkok and Taipei, and a homophonic old guard still rules much of its roost. But it does seem that one High Court judge may be about to take the first step toward at the least civil partnerships,
A legal action commenced last year by a lesbian known only as MK argues that the lack of options for her to form a civil union with her partner impinged on her right to privacy and equality, amounting to a breach of Hong Kong's Basic Law, the city's mini-constitution, and the its internationally-approved Bill of Rights.
The case is being heard before Mr. Justice Anderson Chow. Several Churches and other groups which are anti-gay unions and gay marriage petitioned the Court to become part of the action. Justice Chow to his credit quickly showed them the door.
"It needs to be emphasised the court cannot arbitrate on social, moral, religious or theological issues, and does not decide cases based on such a consideration," he wrote.

"The court's only proper role … is to determine the application based strictly on legal considerations."
MK's case will be heard before Justice Chow on May 28.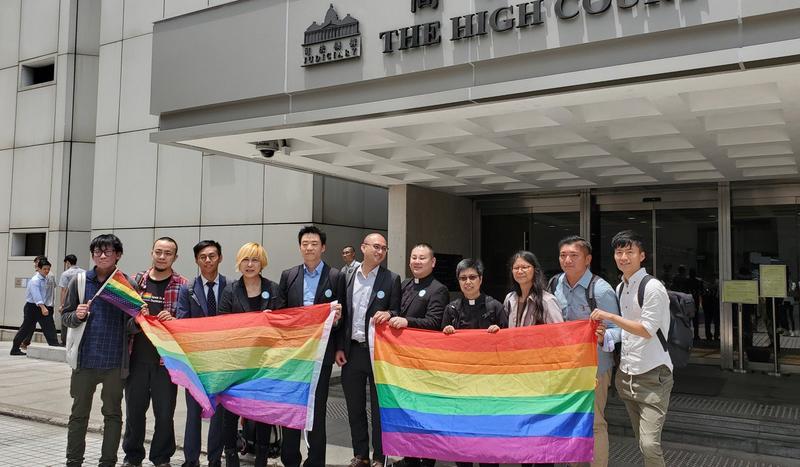 Pro-Gay Rights members of various Hong Kong churches hold rainbow flags outside the High Court
https://www.scmp.com/news/hong-kong/law ... -challenge